Our new art studio which will support the knowledge and skills of the art curriculum.
The art studio will be decorated in neutral themes with key books reflecting art themes throughout the area.
Paint trolley and resourcing to reflect teach of prior principles to support the development of working memory. The paint will be organised with primary colours V secondary colours. Poster Paint V Acrylic Paint. This will also help with stock management due to its visibility.
To support work life balance. The curriculum has been organised into practical caddies which consist of quality ordered resources. Eight will be completed so they can be lifted up and placed on each table with minimum effort and time preparation.
Each table has an artist's name to continue to build the breath of artists that the children get to learn about.
A termly wide Art focus will be placed here with a simple explanation and an example of a piece of art work.
Children from the key worker provision completed some collage work to go within the art studio.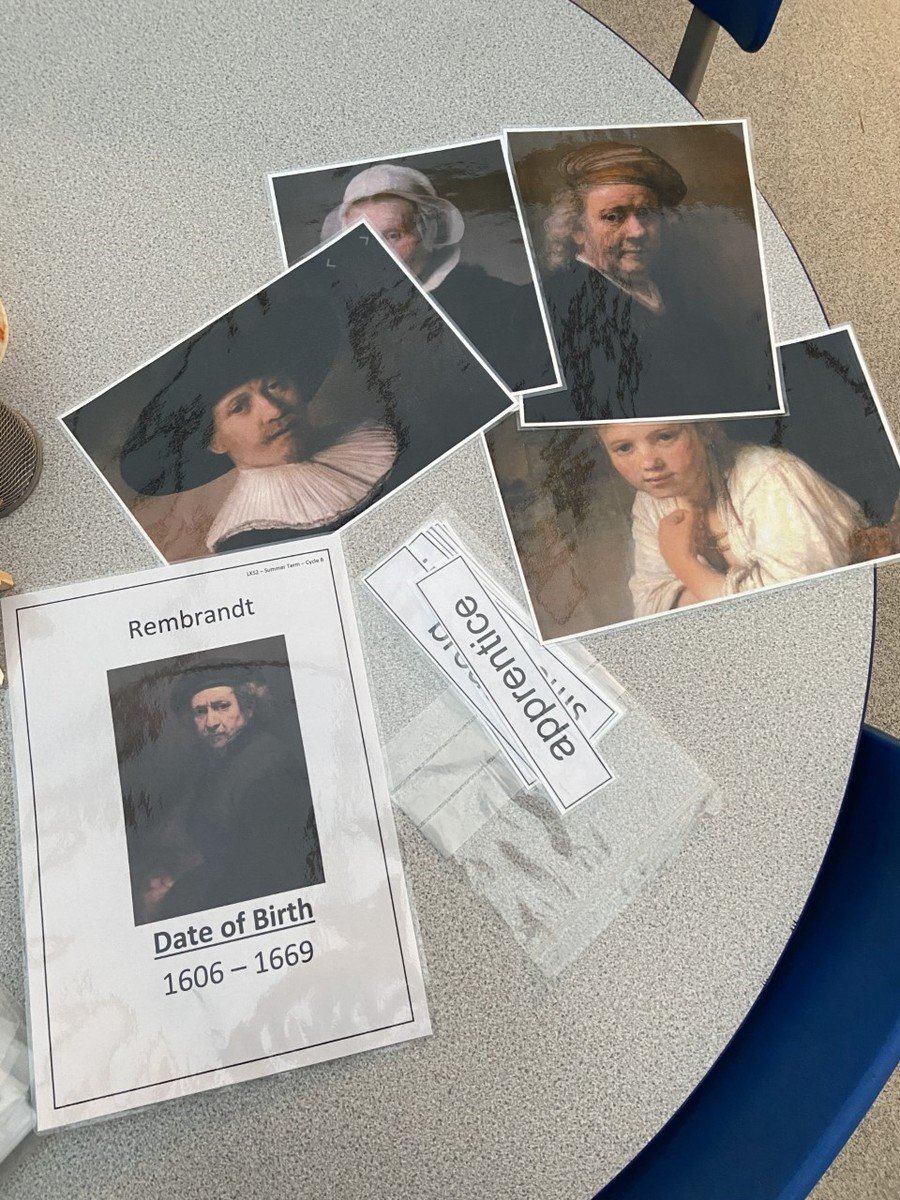 Resources packs have been created for each area of the long-term plan. It consists of a front title page, Knowledge flash cards, 5/6 examples of their art work and also the Tier 3 (technical) vocabulary. 15 sets have been created of the vocabulary so they can be used in games and pair work to continue to develop the children's vocabulary.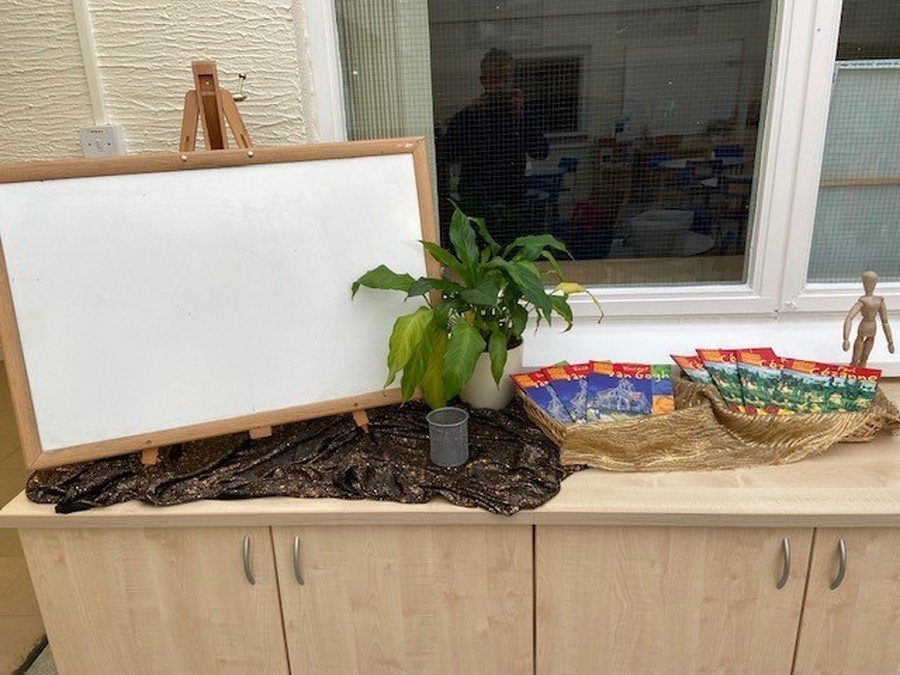 Pupil Voice – The Easel will have opportunity for children to place their voice about Art, the environment and any changes they want to see going forward. We want to make sure the pupil voice is driving the subject.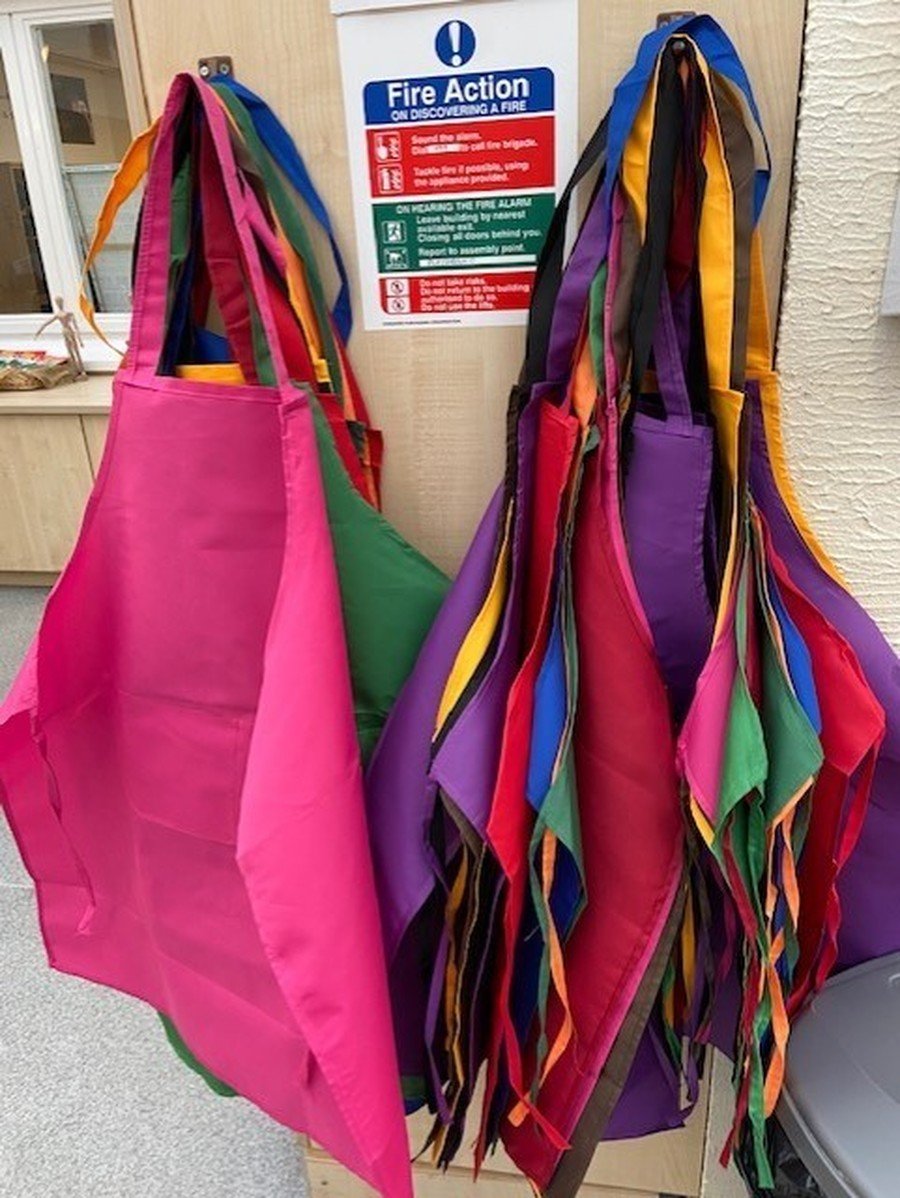 Quality colourful aprons for the children to give the area a lift of colour as well as being practical and machine washable.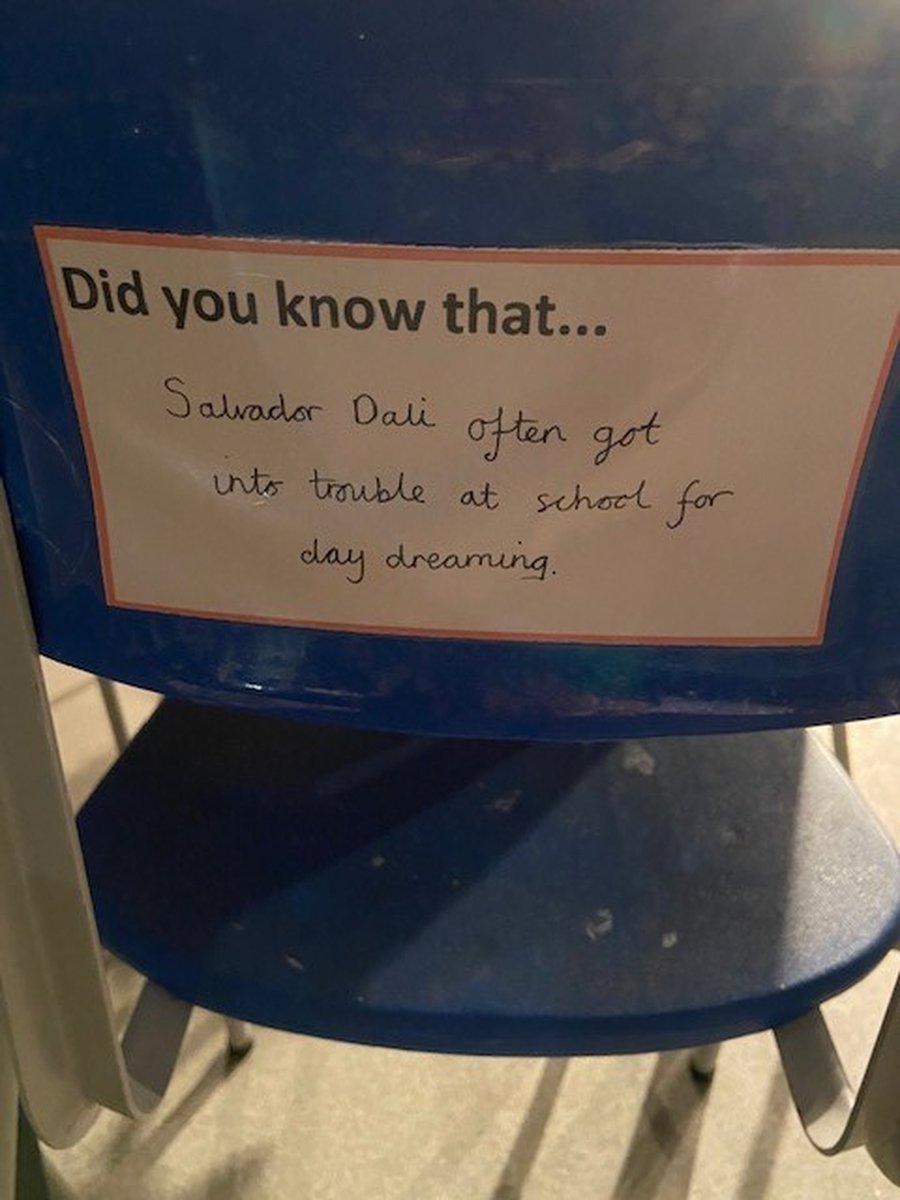 Furthermore, to their table name, knowledge has been placed on the back of the chairs for pupils to learn and compare within the art studio when passing through or as an activity or art warm up.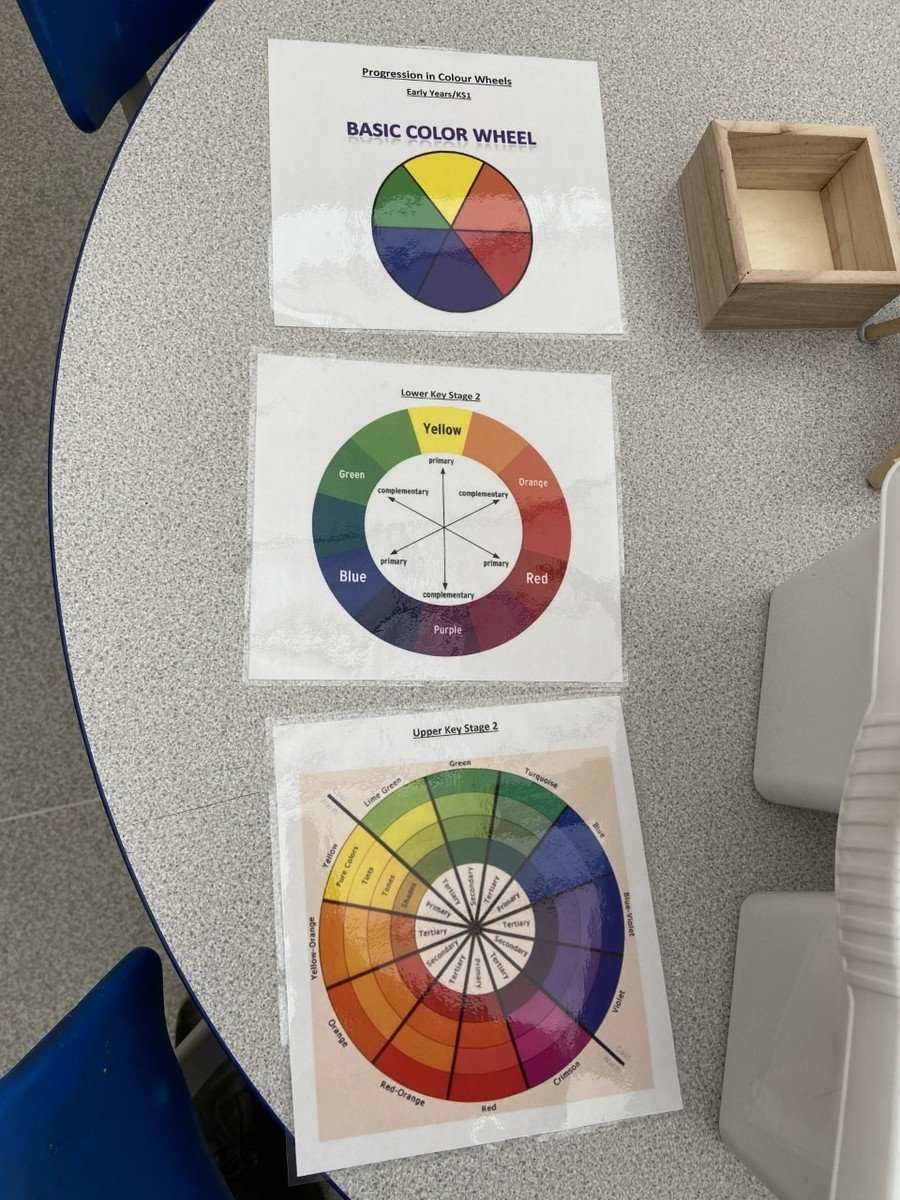 Within this tub, progressive resources will be supplied such as colour wheels which is in line with the art policy but also allows for differentiation in relation to KS1 outcomes or challenges to Key Stage 2 outcomes.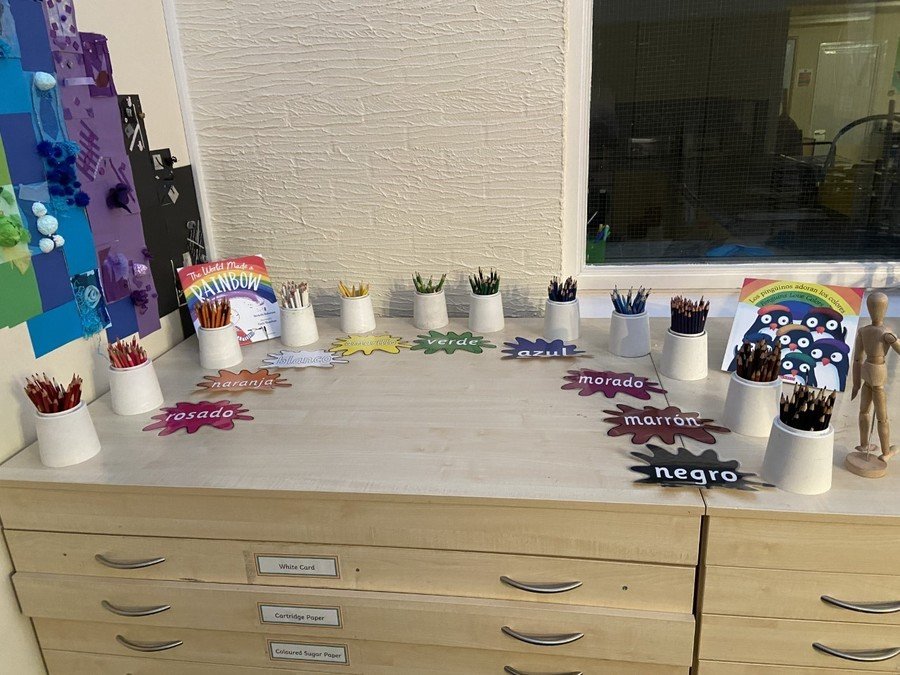 Resources have been organised for easy access. Signs have been completed in Spanish to further support the teaching and learning of Spanish.
Books have been placed to further supplement the reading ethos within school.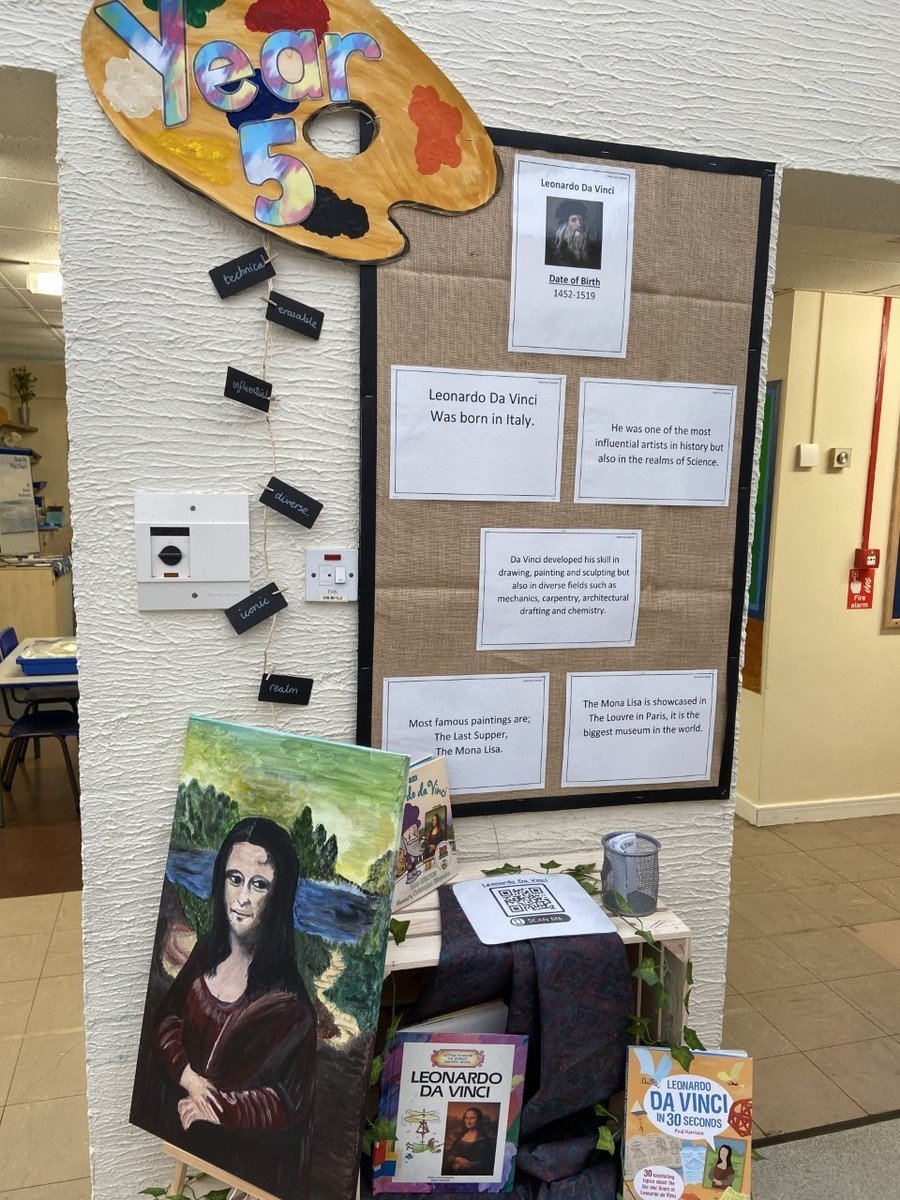 Year group displays that consists of some key facts about the artist, an ARE example of the art work, books about the artist. It also consists of a QR code for children to find out more information, but also a QR code that they can take home as well.
We are proud of our studio!
'Altofts Art Studio'