Approaches to Physical Education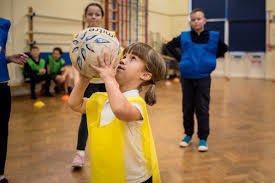 Our Vision
Our vision of Physical Education (PE) at Altofts Junior School is to give every child, regardless of their innate abilities, the opportunity to participate in physical activity on a regular basis and become more physically confident. We want children to realise their full potential and develop a lifelong understanding and interest in having a healthy lifestyle.
How we plan to achieve our vision:
· Our PE curriculum will be inclusive and ensure that pupils of all abilities can access a range of activities where they will be active for sustained periods of time in order to encourage them to lead healthy lifestyles.
· Our curriculum will be balanced. It will develop the fundamental skills and competence to excel in a wide range of physical activities and sports.
· The PE curriculum will develop physical literacy and will allow pupils to learn about themselves, the importance of a healthy lifestyle, self-expression and concepts such as fair play and respect. It will also contribute to the development of a range of important cognitive skills such as decision making and analysis, and social skills such as teamwork and communication.
· We are improving our programme of intra (in school) and inter (outside school) competitions which will provide opportunities for pupils to participate in competitive sports and activities both in and beyond the curriculum. This will mean that pupils have the opportunity to participate at all levels of competitive sport.
· Our task is to improve and increase the quality and quantity of PE for our pupils, to show how PE can enhance their attainment and achievement and to create pathways for them to continue to be active beyond school. We will be developing our links to outside agencies and clubs which will help to generate positive interaction in the community.